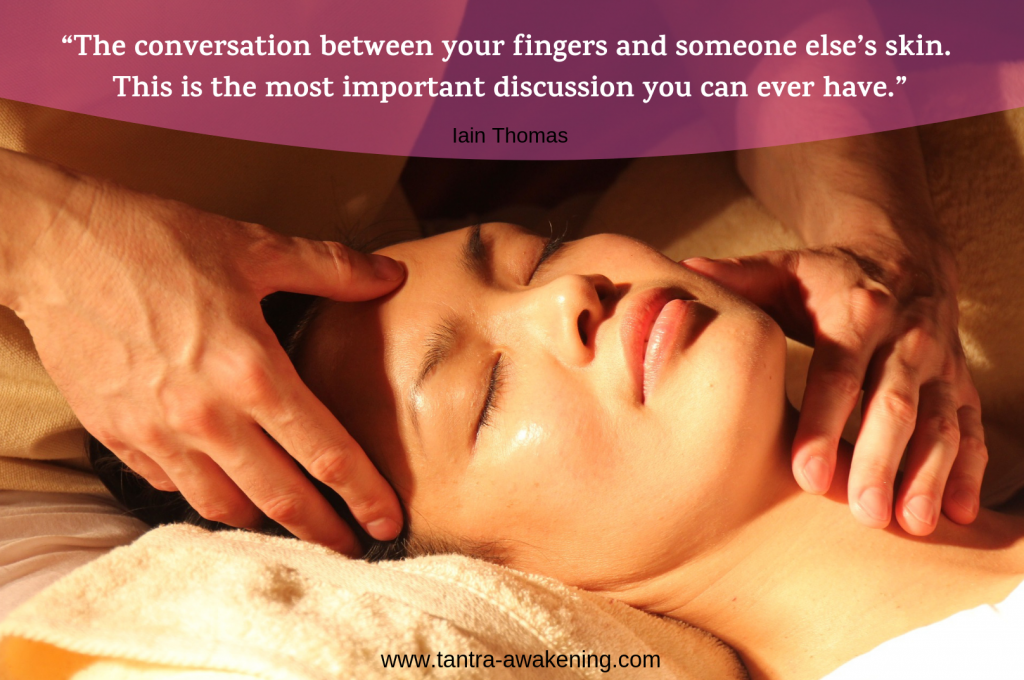 There are different kinds of tantric massages. The ones that I am currently offering are tantric chakra massages, which are focussed on one specific chakra. So it's an ideal massage if you feel that there's a certain chakra that needs some extra attention.
Maybe because you feel there's stagnation there or because you have certain life issues that are related to that chakra. For example, if you have an issue round sexuality, you may want to try the 2nd chakra massage. If you want to focus on grounding, you can go for the 1st chakra massage. If expressing yourself or creative expression is a thing for you, I would recommend the 5th chakra massage. And so on…
Although the focus will be on one chakra, the massage will include most parts of the body.
There is no touching of the genitals, no sexual practices, no 'happy end'.
---
The chakra massage will probably lead you to a state of deep relaxation, in which healing can take place.
I always make sure you feel safe and warm, covering up the parts of the body that are not being touched with a sarong (pareo).
Before the massage you may indicate if there are any parts you don't want to be touched. I will always respect this.
It is your choice if you wish to be naked or to keep on your underwear.
You will be laying on a comfortable massage mattrass in a warm space.
For any questions or booking a massage, please send me an email.