Find out more about the Tantra Awakening team. Whoop whoop!
This is: Jonathan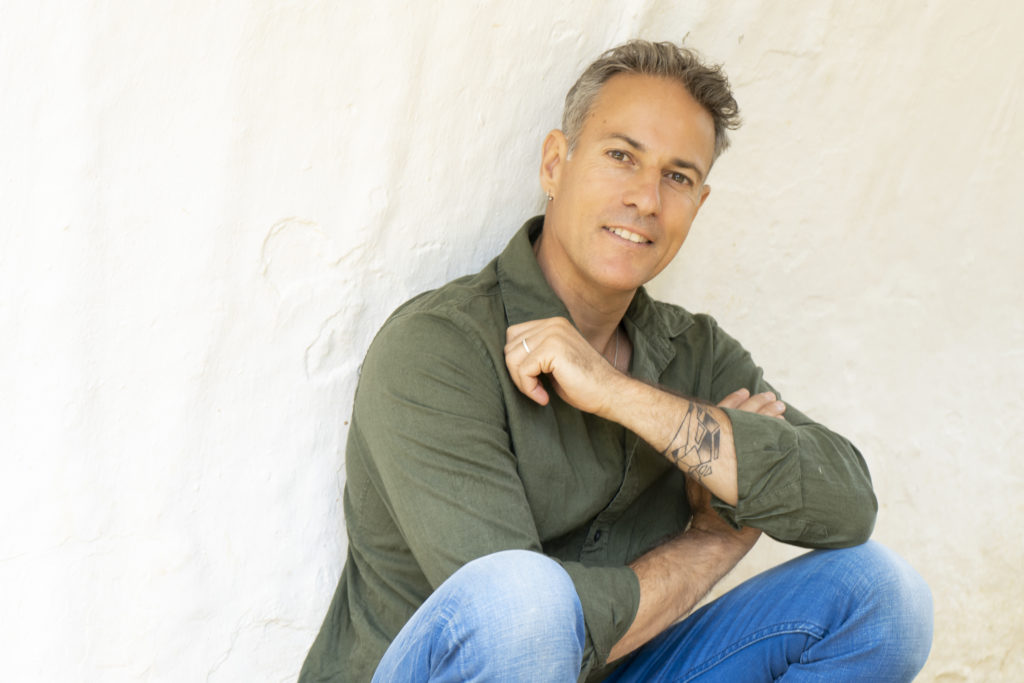 FOUNDER OF YOTAN, TANTRA TEACHER, YOGA INSTRUCTOR, PERSONAL COACH AND BODY THERAPIST
Growing up in Africa, intimately connected with nature, Jonathan learned to perceive and experience the world through all the senses from an early age.
 "What feels natural in my body and what feeds my spirit are powerful guides in my approach to life"
Jonathan has practiced and studied Tantra and Meditation for 20 years, later integrating shamanic studies and yoga into this practice, qualifying in both Hatha and Ashtanga schools. He is a clinical and remedial massage therapist and studied tantric massage and touch as a tool for healing and transmission of the essence of tantra.
Being a father of two and having spent 27 years as a senior executive, enable Jonathan to empathise with those trying to combine a spiritual practice with everyday life.
Today, Jonathan teaches Tantra, Self-development and Meditation Groups across the world. He reaches out to people seeking a meaningful connection with others; more fulfilling relationships and attunement with their life's purpose. With a special empathy for those, tying to integrate a spiritual practice into everyday life, his passion is helping others discover their own wings; to jump into the void and ……
Find their Path
His workshops use the vivid imagery of archetypes and mythology to bring to life the messages he imparts. He also draws on ancient tantric practices and modern psychotherapeutic structures and uses movement, breath, ritual and above all a sense of fun and play to help students embody his teachings and to leave with something personal and precious.
Jonathan & Shivani will be teaching the 'From Sex to Superconsciousness' workshops in Friesland, Netherlands. Since there is also physical contact, we are waiting until the Covid-measures allow us to start.
This is: Michael Fonseca
FOUNDER OF AÏON TANTRA , TANTRA TEACHER, TANTRA MASSAGE THERAPIST & BODYWORK PSYCHOTHERAPIST.
Michael (Brussels, Belgium) is passionnate about masage techniques and started to learn thai massage in 2010. His tantric journey started in 2012. He trained with different teachers in Belgium, including Alain Art.
In 2014, with his tantric partner, he started to share his experience under the name of Aïon Tantra. In 2017 he terminated a four year Bodywork Psychotherapist training and in 2018 he graduated Ma Ananda Sarita's tantra teachers training. Since then he also joined John Hawken's tantra teachers training. He now leads groups with a therapeutical vision in Belgium and in Europe.
Michael says:
Through Tantra I accompany men and women in search of a more conscious life and a deeper intimacy. It is a path dedicated to self-knowledge and personal healing. I'm an expert in Tantra massage. Massage is a tiny part of what Tantra is as a whole, but it is a great way to tap into the potential of this great life energy.  I also offer, with various partners in Belgium and elsewhere in Europe, individual and group trainings in Tantra massage, courses in tantric practices – like the From Sex to Superconsciousness weekends – and Osho active meditation sessions.
Michael is my co-teacher in Belgium. We may be teaching the 'From Sex to Superconsciousness' workshops near Brussels in the future. Click here for more information.