❤ What if you could become friends with your body & with your mind?
❤ What if you would naturally and easily treat your body – treat yourself – the way you would treat a dear friend?
❤ What if you could contact your subconscious and let go of physical problems and bad habits?
♦♦♦♦♦♦♦♦♦♦♦♦♦♦♦♦♦♦♦♦♦♦♦♦♦
If this sounds amazing to you… it is! Welcome to OSHO Reminding Yourself of The Forgotten Language of Talking to Your Body-Mind, a beautiful and powerful 7-day meditative therapy program created by Osho. It is focussed on healing and self love.
♦♦♦♦♦♦♦♦♦♦♦♦♦♦♦♦♦♦♦♦♦♦♦♦♦
Yes, 7 days. Actually, 7 hours – 1 hour a day – that's all there is to it. And then the process goes on by itself. It's all very effortless. Very easy. Very natural. (Just like tantra is supposed to be ;-)). It's a guided meditation where a deep relaxation happens, and we again become friends with our bodies, remembering 'the forgotten language' of communicating with the body-mind.
My name is Shivani and I will be guiding you through this magical process. When I did this program myself, I was blown away by the simplicity of it all. I had experienced so many struggles when it came to my body and mind. An eating disorder, lots of self criticism, all sorts of pain in my body, and plenty of bad habits like staying up too late or spending too much time in front of the computer/TV. And I was always trying to get rid of these things 'the hard way' – trying to force myself into better habits and a better health. Trying to discipline myself, which somehow never really seemed to work. At least not permanently.
And then I would feel guilty about it. Ashamed that I wasn't able to take control of my life and my health.
I wish I would have known it wasn't about having more self discipline, so I wouldn't have spend so much time feeling disappointed in myself.
Because the truth is:
—> It's not about being hard on yourself – It's about being kind towards yourself!
—> It's about learning to connect with yourself like a friend.
(And yes, you deserve that, just like anyone else!)
—> It's about learning to contact the subconscious, so that positive changes come naturally and easily.
—> It's about aligning body, mind and soul.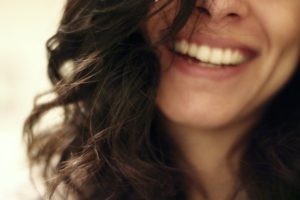 'People need to be taught how to make friends with the body. The body has to be loved – you have to be a great friend. It is your home, you have to clean it of all junk, and you have to remember that it is in your service continuously, day in, day out. It is doing everything for your survival, for your life, although you are so ungrateful that you have never even thanked your body.' Osho
When I did the 7-day program, I was amazed to notice myself doing things differently, without making any effort for it. This already started happening the very first days. I would find myself reading a book (in stead of watching tv), taking more work breaks, giving myself loving massages and going to bed on time.
I couldn't believe I had been trying to force myself into these healthy habits for so long – and now they were simply happening!
As is mentioned on Osho News:
This process is especially developed as:
❤ a simple, yet powerful guided meditation and relaxation process for relieving the symptoms of stress-related physical discomforts and pain — including such as headaches, sleeplessness, digestive problems, neck and shoulder pain and many other body symptoms.
❤ a method for deepening and harmonizing the body-mind connection, which results in an overall improvement in well-being.
❤ a process of befriending the body and becoming more sensitive to its needs, which in turn can help support other health-related programs such as diet and exercise.
❤  an initial 7-day process which can be repeated but also used on a daily basis according to our own structure.
'At the beginning of this year I attended Shivani's online tantra course. She teaches you, among other things, to recognize your thought patterns, to be able to break free from them and to live more from a place of feeling rather than thinking. For me personally it was the beginning of a process in which I started experiecing a deep desire to take better care of myself. I can wholeheartedly recommend her course to anyone.' – Christian Oppedijk
I am so excited to be offering this amazing meditative therapy again very soon (end of January 2022)! The meditations are LIVE using the free Zoom app. Would you like to be part of it? Send me an email or a message on FB/IG and I'll give you all the info.
—> You don't need a partner.
—> You can do the course from the safety of your own home.
—> You can continue the process afterwards with a special app.
Want to particpate another time? Simply subscribe to the newsletter, so you'll be the first to know when the next edition of this online tantra program is offered!
*Language: so far I have offered this program in Dutch, but I would love to facilitate it in English and Spanish too (yaay!). This program is so powerful that I don't want anyone to have to miss out! If you would like an English/Spanish version, send me an email.
'Once you start communicating with your body, things become very easy. The body need not be forced, it can be persuaded. One need not fight with the body – that's ugly, violent, aggressive, and any sort of conflict is going to create more and more tension. So you need not be in any conflict – let comfort be the rule. And the body is such a beautiful gift from nature that to fight with it, is to deny nature itself. It is a shrine… we are enshrined in it; it is a temple. We exist in it and we have to take every care of it – it is our responsibility.' Osho
↓↓↓↓↓↓↓↓↓↓↓↓↓↓↓↓↓↓↓↓↓↓↓↓↓↓↓↓↓↓↓↓↓↓
Because it's a live event, PLACES ARE LIMITED. So sign up for the newsletter now now now. 😉 Or simply send me an email to register straight away or get more info.
Love, Shivani. info@tantra-awakening.com
↑↑↑↑↑↑↑↑↑↑↑↑↑↑↑↑↑↑↑↑↑↑↑↑↑↑↑↑↑↑↑↑↑
'This course has brought me peace and insight. Shivani is really great. She radiates calm and is professional. I would definitely recommend the training, because it helps you move inwards and to get to know your body better and to set positive intentions.' – Anonymous